Why Mailers Haven Specialty Data
Selection
As one of the largest wholesalers of mailing lists in the country, we have access to all known data sources. Think you have a strange list request? If it's out there, we can find it for you.
Knowledge
Not all data is created equal. Our experienced reps know which list sources work and which do not keep their lists up-to-date. All of which is crucial when choosing specialty data.
Pricing
Since Mailers Haven purchases a billion records a year, we have relationships with most specialty vendors to get our customers competitive pricing, no matter how unusual the list.
Data Comparison
When to use Specialty Data
Typically if a specialty lists exists that matches your criteria, you should use it. Specialty data is usually created to fill a need in the market. It's out there because it works. Your rep will offer suggestions if he/she thinks there is a solid specialty list that might meet your needs.
When to use Compiled Data
If there is no specialty data that is a true match, you are better off with a compiled list, since your cost is much lower. Also, if can find a micro-select or premium that works well for your customer's product or offer, it will often outperform Specialty Data.
For more information give us a call at (800) 557-5487
Sample Premium Selects
Medical - Physical & Mental
Ailment & Illness Sufferers
AMA Physicians
Chiropractors
Dentists
Doctors
Health Service Facilities
Hospital Personnel
Medical Office Managers
Nurses
Optometrists
Pharmacists
Physical Therapists
Podiatrists
Psychologists
Radiological Technologists
Veterinarians
Professions
Accountants & CPAs
Home Occupation
Architectural Firms & Execs
Business Executives
Social Workers
Corporate Meeting Planners
Financial Analysts
Insurance Agents
Investment Advisors
Judges
Lawyers
Occupational Therapists
Pilots
Real Estate Brokers
Venture Capital Execs
Organizations & Agencies
Banks & Financial Institutions
Churches & Religious Orgs
Clubs & Organizations
Colleges and Universities
Fire Departments
Government Agencies
Other
Aircraft & Boat Owners
Credit Scores
Pay Advances
Political Donors
Tax Liens
Truck Owners
And More…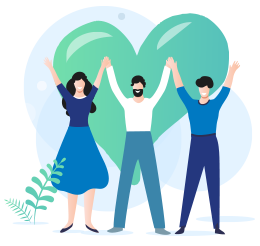 Haven Cares
Mailers Haven is dedicated to helping those in need. Your purchases, along with others, allows us to provide tens of thousands of dollars in aid every year.
Learn More
For more information give us a call at (800) 557-5487
Specialty Lists (Offline Counts)
Specialty Lists (Online Counts)