We'll Analyze Your Savings
Providing you a detailed report of what you should be paying!
Upload Your Statements
Analyze Your Statements
Send over three merchant card statements for analysis. We will determine if you are paying a fair rate and get back to you shortly. See a sample analysis here.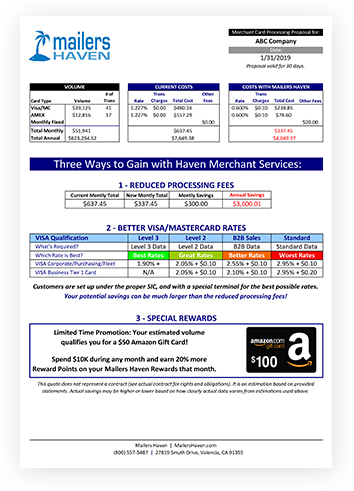 Your Analysis -
Free
Upload your Merchant Card
Statements Today!